Meet Our Team at the Delta Dentist
Get Spoiled in Delta Junction
Dr. Bradley Oliver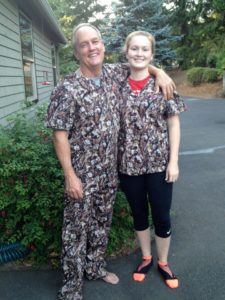 Hello! At The Delta Dentist, I am your General Dentist.
I graduated from Sunset High School in Beaverton, Oregon. I attended Portland State University, began dental studies at the Oregon Health Sciences University School Of Dentistry and graduated from the University Of Alabama School Of Dentistry (with honors).
I have furthered my education continually since graduating from College. I am proud to say that I have achieved FAGD certification. My personal philosophy is that I believe we should never stop learning. We must always be open to new and better ideas and methods. That is why you will always find the latest and best equipment and treatment methods at The Delta Dentist.
I am especially proud to say that in 2013, I celebrated 26 years of marriage to my lovely wife, Lisa. Besides being my best friend and loving companion, she provides me with the organization and management that I need in both my business and personal life.
And of equal importance, we have two spectacular daughters. The oldest, Amanda, is a gifted athlete and currently working with me as a Dental Hygienist. Our youngest, Savannah, is a superior student who graduated from high school in 2014, is a black belt in Kung Fu, and is currently my Dental Assistant.
There is one more girl in my life. Our Chihuahua, Pepper. She would lick the skin off my face if I let her.
All these females make my life complete. My favorite activities are working around my home, playing tennis, and skiing with my family. I love soft jazz, movies, sports, and miss "24" and The Unit on TV. Tasting the fantastic local pinot noirs is right up there on the top of my list.
Life is definitely good!
Robin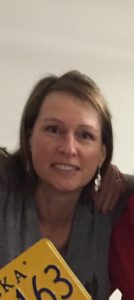 As a Restorative Dental Hygienist, my priority is making people fall in love with their smile. I began my career in Portland Community College's Dental Hygiene and Clark College's Restorative Dentistry programs, later expanding my education by completing Cosmetology School. In addition to pouring my heart into every patient who walks through the doors here at The Delta Dentist, my passion for helping people has taken me on missions to Peru and Honduras, providing dental care to those in need.
When I'm not at work, you can find my green thumb and me in the garden or deeper in the great outdoors with my family. Peter, my wonderful husband of 22 years, and I love spending time camping, boating, and watching movies. Although we have two amazing daughters that are grown and out of the house, our outgoing seventeen-year-old son, David, seventeen-year-old Yorkie, Sammy (my furry firstborn), and five-year-old yellow lab, Lucky, keep us incredibly busy.
Amanda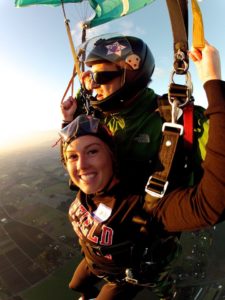 As Dr. Oliver's oldest daughter, I grew up around dentistry and share the same affinity for it and love of helping people. Shortly after finishing my early education, I attended Carrington College and became a Restorative Dental Hygienist. Thereafter, I began working with my dad at his dental office in Oregon, but when The Delta Dentist opened in December of 2014, I started traveling between the two clinics and by Fall, 2015, Delta Junction had won me.
However, Delta Junction wasn't the only thing that captured my heart. It was here that I met my soon to be husband, Donny. We love spending our time enjoying so much of what Alaska has to offer, including snow machining and visiting Donny's family's rustic cabin at George Lake. I've also loved learning how to hunt, fish, and fire a rifle. I'm so excited to see what this great adventure called life has in store for me.
Savannah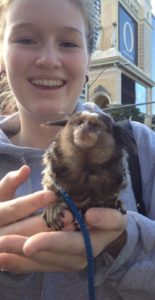 I'm the youngest member of the Oliver family and have the same partiality towards dentistry as well as a driving desire to help people. Through hard work and immense dedication, I graduated from the Delphian School in June of 2014 at the age of 16. In the year that followed, I gained experience working as an Expanded Functions Dental Assistant with my dad in Oregon at All About Smiles in addition to here at The Delta Dentist.
In the Fall of 2015, I ventured to Omaha, Nebraska to attend Creighton University. As an undergraduate my major is exercise science, but ultimately, my goal is to complete dental school. As for right now, I'm thoroughly enjoying my chemistry course as well as being in my sorority because of all of the incredible people it allows me to meet. When I am not in class or studying, you can find my friends and I playing volleyball, heading out to different, fun, and exciting places like the pumpkin patch, or enjoying our tradition of Friday night sushi together.
During my breaks, I often come home and return to work at The Delta Dentist, but over the past year have also dedicated time to traveling abroad and gaining the profound experience of volunteering with doctors and dentists across the world.

Rhoda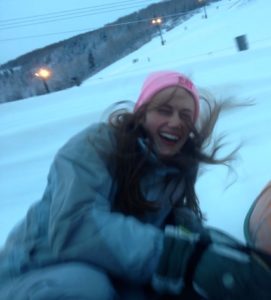 I am so pleased to be here to visit with you and be back to doing something I love as a Dental Assistant! I have been a part of Dr. Oliver's family since 1999 when I came to their home to help take care of their sweet little daughter Savannah during clinic hours. I was interested in working in the dental field, so I was thrilled to begin working as a Dental Assistant with Dr. Oliver's team in 2001. Since then I have worked for several different dentists both in Delta and Fairbanks and have pursued a greater knowledge of the field. I was ecstatic to learn that Dr. Oliver and his family were opening a new dental clinic in Delta and am honored to be a part of their team again!
When I am not dental assisting I enjoy doing things with my family in the area and being with my husband Adam, as well as being a homeschooling mom to our four kids. I love planting a garden and picking berries in the summer, and snowboarding/snow machining in the winter. In my spare time, I do the bookkeeping for our local businesses and help lead our local MOPS program.
Lauren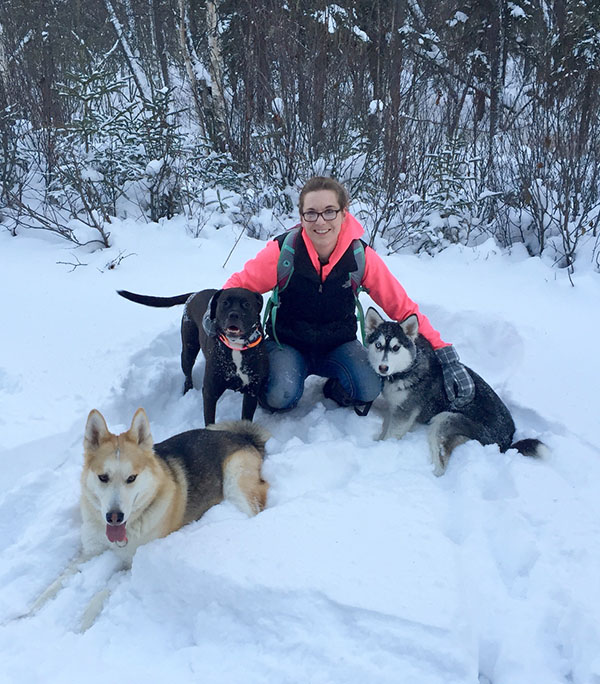 I'm Lauren, the Delta Dentist's Patient Coordinator. (So nice to meet you!) As your first point of contact at the office, my goal is to ensure your experience with us goes above and beyond your expectations. If there's anything I can do to make your visit better, please don't hesitate to ask. If you have any concerns, questions, or feedback about your time with us, please let me know at getspoiled@thedeltadentist.com. I'm here to help.
A little about me: My husband and I, along with my 12-year old stepson and our three dogs, moved to Delta from Kodiak Island in August of 2016. My stepson is an absolute joy, and I love being his stepmom! Our three dogs are a Malamute/Alaskan Husky mix, Lucian; a Siberian Husky, Nordon, (aka Norrie); and an American Bulldog mix, Zulu (aka the princess).
My husband is in the Army, which prompted our move to Delta. He was stationed here in Fort Greely. We love the community here, so we bought our first home in Delta! We do a lot of hiking, snowshoeing, camping, and fishing, which makes Alaska an ideal home for our outdoor-loving family.
Amber


Amber is our insurance genius at The Delta Dentist. She comes with a huge back ground of experience in the insurance industry and for the first time ever is working in a provider's office!  Amber is always happy to answer questions in insurance and putting customer care first and foremost.
Amber is a lifelong Alaskan who grew up in Wasilla, Alaska.  She and her family moved to Delta in 2015 from after her husband returned from a deployment overseas. Her husband of 6 years is in the Army and got stationed at Fort Greely.  They love it so much here, they want to make it their permanent home!  Their family is complete with their 4 year old son, Skyler, who is in his second year of preschool in Delta and their German Shepard, Scout. She and her family love hunting, fishing, dirt biking, traveling the world.
Kirsten

Kirsten Hunt is the newest member of our office family and we couldn't be happier!  This bright and talented young star is our sterilization technician.  It is so wonderful to have someone come in and pick up on things so quickly!  She is also always so open to offering a helping hand to everyone in the office.  We are so lucky to have such a wonderful employee who cares about the office, staff and our patients.  She is compassionate and hardworking.  Could we ask for anyone better than that?
She is a transplant from Oregon and came to Alaska in 2010 for school.  At that same time, she wound up meeting her now husband.  Delta won over her heart in 2013.  She has been going to the University of Fairbanks for medical assisting with very little left to get her degree.  Kirsten and her significant other built their cabin and finally exchanged wedding vows in August 2017.  When not in the office, Kirsten enjoys ice climbing, kayaking, camping and photography.  She really enjoys all Delta and the surrounding areas have to offer for her love of the outdoors.  Her super spoiled fur baby, Geo, loves going on these adventures as well.